Venetian Blind
Solar protection

Daylight control

Privacy shield

Gable & Large windows

Robust and easy to maintain

Damp wipeable

Suitable for humid spaces

Made to measure in Austria

5-Year-Warranty
The Venetian Blind is a timeless classic, due to it's space-efficiency and the durability of it's aluminium slats. The characteristic control of light and shade make it an all-time favorite.
Best for:
Regular windows (rectangular)
Tilt & Turn windows
Large windows & Floor-to-ceiling windows
Gable windows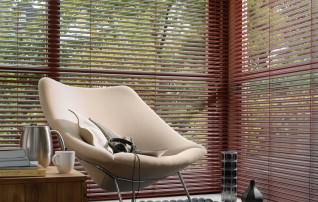 Mounting options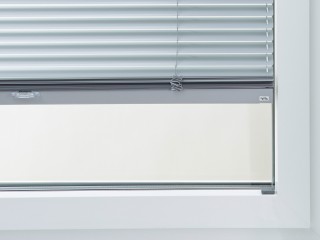 on the glass (recess)
Directly mounted on glass, fitted closely to the window for perfect daylight control. Perfect for Tilt & Turn windows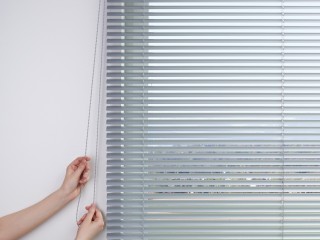 on wall or ceiling
Covering the window as a whole – a highly decorative solution.
Adjust and turn the Venetian Blind by pulling the chain.
Adjust the Venetian Blind by pulling the cord and twisting the turning bar.
Move the shade with your hand – wherever released it stops seamlessly. Adjust the slats by turning the knob.
further operating
options are available.
Good to know
Selection of more than 300 styles and colours
Perfect daylight control
Made to measure (accurate to the millimeter)
Available as "Megaview" edition for a even better view to the outside