Wood Curtain Rail
Made to measure in Austria

Easy to maintain

Decorative design

5-Year-Warranty
In 1964 our story started with wooden curtain rails, and till today they are one of our top products.
If you are looking for a natural look to bring into your living space, this is for you, as we select only the finest woods.
Our wooden curtain rails are hand-crafted individually for your custom order.
Best for:
Regular windows (rectangular)
Large windows & Floor-to-ceiling windows
Curved Spaces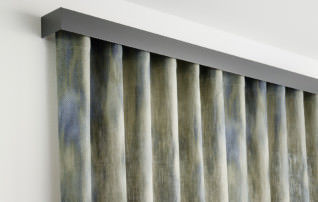 The classic way: open and close the curtain by hand.
further operating
options are available.
Good to know
Selection of 73 different pelmets and various veneers
Custom bending
Made to measure (accurate to the millimeter)