Art. Nr. PL20, Stoff 2633 horizon grau
Plissé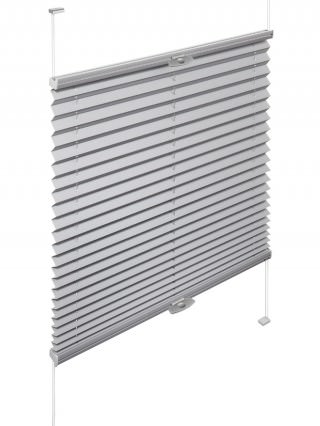 Solar protection

Daylight control

Privacy shield

Dim-out

Flame resistant

washable (depends on fabric)

Made to measure in Austria

5-Year-Warranty
Plissé shades have not only been a timeless bestseller in the world of blinds, but they are also an unbeatable all-rounder. Whether the window is regular, triangular, round or trapezoid, Plissé shades are always up to the challenge.
With our Top-Down/Bottom-Up edition you have perfect, unlimited control over light and privacy.  The continuous folds of the Plissé is what gives every window a special warm touch.
Best for:
Regular windows (rectangular)
Tilt & Turn windows
Gable windows
Conservatories
Ceiling windows
Skylight windows
Irregular windows (Triangle, Pentagon, Hexagon, Semicircle, Circle)
Mounting options
on the glass (recess)
Directly mounted in the recess, fitted closely to the glass for perfect daylight control. Perfect for Tilt & Turn windows.
on the window frame
Perfect solution for windows with big sash bars.
on wall or ceiling
covering the window as a whole – a highly decorative solution.
Move the shade with your hand – wherever released it stops seamlessly.
further operating
options are available.
Good to know
Selection of more than 400 fabrics (translucent, semi-transparent, dimm-out)
Elegant handle from metal matching the colour of the shade
Have your favorite photo printed on your shade
Made to measure (accurate to the millimeter)