Comprehensive know how
We use machines only when it is necessary, hand work represents a large part of our production. This is why we have only highly qualified and skilled workers. Only then can we produce a high quality product.
Premium-quality materials
Sustainability is a key element in LEHA. To obtain sustainability, only the best materials can be used, these are carefully selected from our suppliers which are mostly located in Europe or the USA. All our products are easy to repair and every element can be reused.
Quality assurance
We give our products a high level of attention and care. Every ordered product is checked and tested for flawlessness and functionality, you receive our product only when it is flawless. This is why a 5-year warranty accompanies every product.
Team
We can achieve good results only when we are working together towards the same goal, this is why teamwork is a defining criteria in LEHA.
Careers
The History
Our products are a result of our constant pursuit of
the best and the newest since 1964.
1940
1950
1960
1970
1980
1990
2000
2010
2030
2040
2050
1964
Small beginnings
LEHA was founded in Eferding by Werner Hanisch senior. His ground-breaking product was a curtain rod with an inner rail made of synthetics.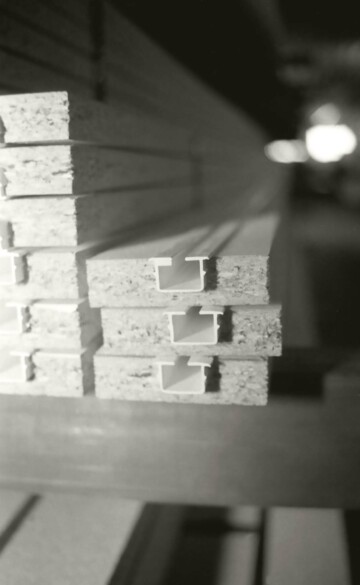 1966
Scandinavian Design
LEHA reached a new level of success with round wooden curtain rods, the inspiration came from Sweden.
1974
Sunrise
A star was born: Vertical Venetian Blinds are introduced.
1977
Bigger
The evergrowing business lead to the expansion to a larger production site in Breitenaich.
1980
Perfect match
For our wooden curtain rails we were able to find the perfect manufacturer: interstil. From there on a close collaboration was underway.
1981
Wider Horizons
Animated by Luxaflex, we started producing Venetian Shades, this was a great venture which is now considered a milestone in the history of LEHA.
1987
A new generation
Werner Hanisch senior passed on the business to his son Werner Hanisch junior.
1988
A magazine was born
"Vorhang auf" made it's first appearance. Customers can gain a better insight about our products and our company.
1991
Onehundred
LEHA has 100 employees now. This is unthinkable, in such a short time.
1992
Academy
Trainings are now offered to specialized retailers, so they can learn all about products, technique and installation of LEHA-products.
2000
Know-how-Transfer
The collaboration with Luxaflex took on a much deeper form, expanding from the Venetian blinds to the Roller Blinds and the Plissé Shades.
2006
Number one in
window blinds
Reaching a share of over 50 percent in the market for Venetian blinds, Roller Blinds and  Plissé Shades making us the market leader.
2007
Swiss subsidiary
Once again LEHA explores a foreign market, by establishing a distributing company in Switzerland
2008
Go east!
Products and services of LEHA are now also available in Czech Republic and Slovakia.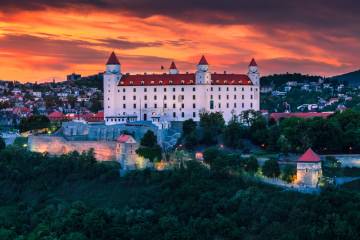 2013
300 employees
The high demand meant a rapid increase of staff and co-workers, reaching a new milestone with 300 employees.
2014
New office to celebrate jubilee
LEHA celebrates 50 years by constructing a new administration building which symbolizes the setting of new goals.
2017
That has power!
PowerView – a new innovative motorization solution has been launched.
2018
3rd Generation
LEHA is now managed by Georg Hanisch together with Werner Hanisch. This means that the third generation is on board.
2019
Let's go to Italy!
LEHA is now also represented on the Italian market and scores with style variance, quality, and service. The local partners: Mario and Valentino Mendo.
2020
available 24/7
The new LEHA dealer portal: information system and online ordering service for decorators or window blind specialists.